In September 2012, only 511 women were behind bars. In September 2017, 800 women were in jail – either on remand or sentenced prisoners. This means the female prison population is rising nearly three times as fast as the male population. Department of Corrections chief executive Ray Smith said the rising female population was a "huge problem".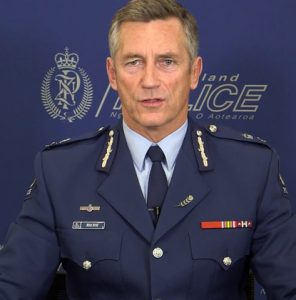 According to Corrections, there is a growing proportion of female prisoners affiliated with gangs, and the problem was exacerbated by drug addiction, especially methamphetamine.
Police Commissioner Mike Bush was unable to explain the rise of criminal offending among women but suggested that social media might be to blame. He said there had been a recent surge in female offenders taking part in burglaries and police car Maybe the numbers are going up? chases; some of these crimes were soon posted, or talked about, on social media. Bush said:
"My concern is that some of these crimes are driven out of wanting a few minutes of fame." 
What a naive, uninformed analysis that is! Only 20% of all recorded crime is committed by women – while men offend at five times that rate.  The percentage of violent crime committed by women is less than 5%.
Maybe the numbers are going up. On the other hand, maybe judges are just getting tougher on female offenders.  Department of Corrections data reveals some disturbing common factors shared by many women behind bars. More than two-thirds of them – 68% – have been the victim of family violence. The proportion who have suffered family violence, rape or sexual assault, or a combination of these, is closer to 75%.
Three quarters of women in prison have diagnosed mental health problems (compared with 61% of men) and 52% suffer from post-traumatic stress disorder (compared with 22% of men). These statistics suggest that the factors which drive female offending are far more complicated than a sudden need to appear on social media.
According to Corrections Minister, Kelvin Davis:
"Men normally do things because we're a bit stupid. Women normally commit crime to protect others, their families, their children."
Do you want to help? Sign the petition to cut the prison population.