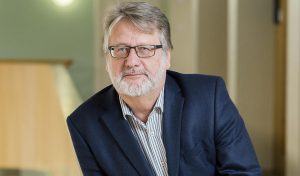 In 1950, Finland jailed about 185 prisoners per 100,000 of its population. Back then, New Zealand locked up only 56 people per 100,000.
However, Finnish judges, lawyers and politicians were ashamed of this high level of incarceration, when compared with the other three Scandinavian countries.  Over the next 50 years, Finland managed to cut its imprisonment rate by two-thirds with no apparent effect on the crime rate.
Tapio Lappi-Seppala, of the Finnish Institute of Legal Policy, said that judges took the initiative and started sentencing people to shorter sentences. Between 1950 and 1965 the average prison sentence fell from 13 months to seven months.
In the 1970s, politicians backed up judges with two key law changes. Penalties for minor crimes were changed from prison to fines and conditional imprisonment – where offenders stayed out of jail as long as they did not reoffend. In 1994, a new sentence of community service was introduced to replace short jail terms.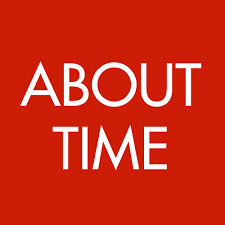 The result was a dramatic drop in the imprisonment rate to 66 for every 100,000 people, in line with the other Nordic nations. This was a reduction of  over 70% in the prison population.
The strategies used in Finland were documented in a NZ Corrections Department booklet, titled About Time, as long ago as 2001. Very few of the recommendations in the booklet were adopted by the Government.
The strategies adopted in Finland included:
1) Use of academic expertise: The Finns relied on academics and justice experts in criminology to develop policy changes – whereas in New Zealand in the last 20 years, penal policy has largely been driven by Garth McVicar who is a farmer and fundamentally unqualified to comment.
2) Political agreement: Political parties from all sides agreed that the prison population had to be cut. This included agreement among Finnish politicians not to use 'fear of crime' as a populist theme. As part of this agreement, policy changes were introduced reducing the range of crimes for which prison was imposed, and reducing sentence lengths when prison was imposed.
3) The Finnish Media: The media agreed to report crime stories in a 'sober and reasonable way' and not to 'sensationalise crimes to compete for market share'.  The media also agreed to publish regular public education pieces advising of the limited benefits in crime reduction which result from imprisonment.
4)  Broader crime control strategies: A range of strategies was introduced that included education and social welfare and went above and beyond changes to sentencing policy.
Could New Zealand adopt the Finnish strategies?
The level of co-operation achieved between the media and different political parties in Finland does not seem attainable in New Zealand.  There is almost no chance of cross-party agreement between National and Labour on this issue and the New Zealand media, which is solely out to make money, is unlikely to co-operate in strategies which potentially undermine their corporate goals.
In Finland,  the media is dominated by public service television and radio outlets which are responsible to the community rather than to shareholders. This allows a level of co-operation between the government and the Finnish media which, in effect, are a state service.
The Labour-led coalition, which came to power in 2018, was unable to move forward on justice or prison reform because it was hamstrung by Winston Peters. From 2020, Jacinda Ardern has had an outright majority. This is why Labour needs to get on with the job and cut the prison population within the next three years. New Zealand may never get another chance.