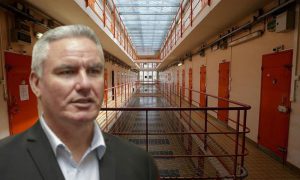 The prison population is still rising and is now over 10,000 – again.  In February 2018, the muster hit an all-time high of 10,700.  Towards  the end of the year, it dropped to 9,700 but is now back up again.
At the peak, Andrew Little and Kelvin Davis announced that Labour wanted to cut the prison population by 30% in 15 years – otherwise we would need another prison
The media were all over the story. One NZ Herald headline read: Govt wants to axe new prison and lower prison muster. This was a reference to the new prison that the National government had been planning to build to cope with the blowout.   The Otago Daily Times trumpeted: Little lays out plan to cut prison population.   Stuff said: Government aims to cut prison population and fix 'abnormal' system.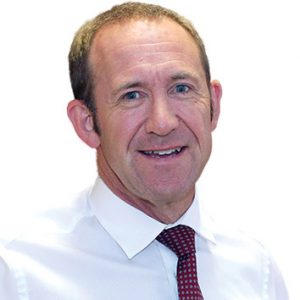 In an attempt to reduce the length of prison sentences, Andrew Little made an aborted attempt to repeal the onerous three strikes law. This was shot down by NZ First which refused to play along with its coalition partners. Then Kelvin Davis stepped into the breach. He offered temporary relief telling Corrections management to make administrative changes which would cut prison numbers without having to change the law. Writing in the Spinoff, Roger Brooking wrote: Kelvin Davis has a cunning plan to cut the prison population – and it's working.
This helped a bit. In December last year the muster dropped to 9,700. Writing in Stuff, Laura Walters observed: Prison population drops by seven per cent in six months, system crisis averted. But administrative changes were never going to cut the mustard – or the muster. In order to reduce the prison population by 30%, the Government needs to make substantive legislative changes to reduce the revolving door that our prisons, and our justice system, have become. In another Spinoff article Brooking described How to cut the prison population by 50% in five years.
Government PR campaign
Embarrassed by his aborted effort to repeal the three strikes law, Andrew Little was in no mood for additional attempts at legal amendments. Instead, Labour launched a massive publicity campaign designed to win the hearts and minds of the public that the entire justice system needed to be reformed.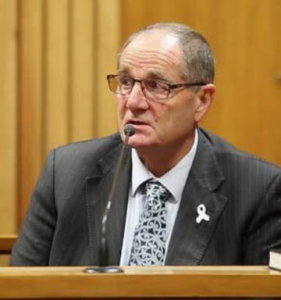 It began with a criminal justice summit held in Porirua in August last year which the government called "the start of a conversation." This was followed by the appointment of a panel led by former National MP, Chester Borrows. The panel held a series of meetings up and down the country, to which the public were invited to give their opinions on how New Zealand could develop a Safe and Effective justice system. Andrew Little subsequently made remarks in the media that New Zealand's entire justice system was broken. I beg to differ. It's not the Justice system that's broken – it's the political system. In the last 30 years, political parties of both persuasions have competed with each other to pass tough on crime laws which are directly responsible for the dramatic increase in the prison population.
One of those laws was the Bail Amendment Act passed in response to the murder of Christie Marceau in 2011.  See How the murder of Christie Marceau led to 1,500 more people in prison. This piece of legislation more than doubled the number of Kiwis being held in prison on remand.
Now that prison population is over 10,000 again, the number on remand is at an all-time high. In response to an OIA, Corrections advises that on 28 February this year, the prison population was 10,015 of which 3,421 were on remand.  That's 34% of the total. In other words, 34% of prisoners in New Zealand have yet to be convicted of a crime.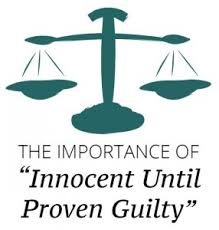 What happened to the fundamental legal principle: Innocent until proven guilty? Perhaps Andrew Little is right – our justice system is broken – we lock up way too many people who have yet to be convicted of a crime. Isn't that what third-world dictators, communist countries and authoritarian, anti-democratic regimes do?