The Parole Board decides whether long term prisoners can be released before the end of their sentence based on a vague concept called 'undue risk'. The Board has total power over proceedings and 'may conduct the hearing as it thinks appropriate'. This allows Board members to get away with being rude, aggressive and unprofessional towards prisoners and show little respect to the lawyers brave enough to represent them. It also allows the Board to ignore risk assessments conducted by reputable psychologists and keep prisoners inside for years longer than necessary.
Mike Williams' experience
Mike Williams, former president of the Labour Party, says the Parole Board is 'out of control'.  On behalf of the Howard League for Penal Reform, Williams now recruits retired teachers to help inmates with poor literacy skills (estimated to be 70% of prisoners).  Observing the way one of his 'students' was treated by the Parole Board earlier this year, Williams publicly described it as a 'shambolic system' in need of a 'shake up'.
Williams also attended the Parole hearing for Alex Swney, former Chief Executive of the Heart of the City enterprise in Auckland. Swney was sent to prison for fraud in 2015. He was released on parole in June 2017. Despite being granted release, Swney described his treatment at the Parole Board like this:
My experience was abysmal. At best it was demeaning…  They were accusatory, dismissive of anything contrary to their preconception and arrogant. It was a belittling process… and all I could think was as I gained my Parole was how would they treat someone who they were not granting Parole to."

Worse than this, my lawyer was subjected to the same treatment… (The Board) were omnipotent and they knew it and behaved accordingly. They hold all the power in a closed court, shut away from any public scrutiny, so they can get away with this cavalier behaviour.
Mike Williams was shocked at the way Swney was treated. He described Panel convenor, Neville Trendle's behaviour as bad mannered and aggressive and used a few other derogatory terms which are unsuitable for publication.
What parole lawyers say
A lawyer who represents prisoners at the Parole Board has been telling me similar stories for years.  He says Board members are rude and abusive towards lawyers and the prisoners they represent. He says they sometimes tell him to 'be quiet' or 'we don't want to hear about that' when he presents information supporting a prisoner's case for early release.
Two other lawyers I spoke to are equally critical of the way Board members have spoken to them. One complained that on one occasion he was locked in a room with the prisoner he was representing and the Board started the hearing without them.
None of the lawyers want their names published for fear that the Board chairman will prevent them from appearing at future hearings – which would effectively destroy their careers.  The chairman could do this because lawyers appear 'at the leave of the Board' meaning the Board Chairman can deny that leave for any reason.
In Britain, Australia and Canada, which have similar justice systems to New Zealand, all prisoners are entitled to legal representation; it doesn't depend on the whim of the Parole Board. In Canada, Parole Board hearings are held in open court. This creates a more transparent process enabling a much greater level of scrutiny of the Board's decisions and the way members behave.
The way the Board treats prisoners and their lawyers in New Zealand is only half the story. The vast majority of Kiwi prisoners don't even have a lawyer to represent them at the Board. Those who do may ask their lawyer to arrange for a risk assessment to be conducted by an independent psychologist – because they don't trust Corrections Department psychologists.  Sometimes these reports, with up to ten pages of background information, are dismissed as irrelevant by Board members with comments such as "there's nothing new in here."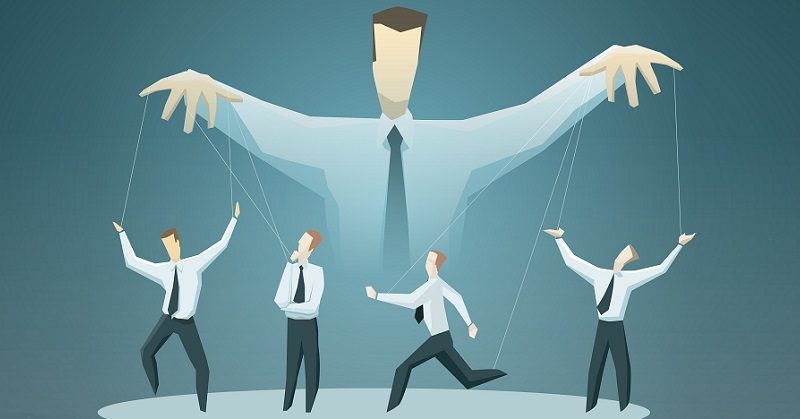 How Corrections manipulates the Parole Board
The Corrections Department also manipulates the Parole Board to prevent long term prisoners from being released. Because the Board will not release inmates who haven't yet attended a rehabilitation programme (claiming 'undue risk'), Corrections deliberately delays putting them into programmes knowing the Board will not release them until they do. This is why so few prisoners get out at their first appearance.   The longer they stay in prison, the more overcrowded the prisons become; and the more inmates there are waiting to get into programmes, the longer they wait.
This has had a big impact on the prison population. In 2002, nearly half of all long term prisoners were released early (on parole) each year.  By 2017, that figure had dropped to 22%.  Most long term prisoners now serve the bulk of their sentence. Together with a massive increase in prisoners held on remand, this has created a crisis in capacity. The muster is at an all-time high and the Government seems to be in no hurry to address the problem. Andrew Little has made vague statements about a justice conference to be held in August but has yet to implement any straight forward strategies which would reduce the prison population quite quickly.
The Labour party says it wants to reduce the prison population by 30%. If Justice Minister, Andrew Little, is serious about this goal, he will also have to reign in the Parole Board which is intimidating prisoners and their lawyers and stop the Corrections Department from manipulating the process.